There has been quite a bit of change from the end of last season.
We got a new Czar of football operations, his name is Mike
Holmgren
....maybe you've heard of him?! Despite all of his accomplishments and credentials as a head coach, he sports one of the best NFL
lip-caterpillars of ALL TIME
!!
Holmgren
has come in and put his 'touch' on the organization jettisoning quite a few players including one-time local Dublin, OH product
Brady Quinn
.
Holmgren
has brought in some former players and savvy veterans via Free Agency, and he's also been busy trading with various teams to make Cleveland better overall.
For the last 6-8 weeks or so the majority opinion was that Cleveland was going to select Joe
Haden
(CB) from Florida.
That went out the window when Cleveland traded Alex Hall (
OLB
) and a 4
th
& 5
th
round picks in this year's draft for Sheldon Brown (CB) and Chris
Gocong
(
OLB)
from the Philadelphia Eagles.
Both of these players should start from day one. Sheldon Brown is a former All-Pro who is expected to supplant Brandon McDonald at one of the CB spots, leaving Eric Wright as the other starting CB.
The Browns could still take Joe
Haden
because he's considered the most NFL ready CB in this draft. I expect the Browns to entertain some trade offers because Eric Berry and Jimmy
Clausen
would still be on the board in my draft scenario.
If a QB hungry team thinks they need to pull the trigger on
Clausen
I fully expect the Browns to trade down, similar to last season when they traded down several times before finally selecting Alex Mack (Center) from California.
With all that being said here is what I think will happen, followed by my dream scenario for Round 2...
7.) Cleveland Browns -
Eric Berry, DB Tennessee
With the selection of Eric Berry, widely considered one of the top 2 players in this draft, the Browns would shore up their defensive backfield with a player that could legitimately play CB or either of the Safety positions.
Comparisons to
Ed Reed
have been linked to Eric Berry. Berry can be the defensive field general making the calls, and just simply playing football. He has the speed and quickness to cover a LOT of ground. He is also not afraid to come up and
pop someone in the mouth
.
Eric Berry would help make everybody on the defense better because of his amazing amalgamation of football skills and gridiron-acumen.
*
Perfect Scenario
- Cleveland lands Eric Berry in the 1st Round, then they move back into the bottom of the 1st round to select
Colt McCoy (QB Texas).
Colt is a winner - plain and simple. The knock on him is his height....hmmmm....Drew
Brees
isn't much taller than 6' is he?!? I know, I know - comparisons to Drew
Brees
are asinine, but the intangibles are similar. He's the 2
nd
most accurate QB in NCAA history. In a
Holmgren
-
esque
West Coast Offense that preaches accuracy, he'd be the catalyst that makes the offense hum.
There isn't an algorithm for
QB's
to make it in the NFL, but I can tell you that for Colt McCoy to be the
winningest
NCAA QB of all time and to be the ONLY QB in NCAA history to win 10+ games in 4 seasons...the 'winning DNA' he possesses will probably be a factor in his success in the NFL ("
Calling Captain Obvious
!")
On to the Oakland Raiders...
I don't even know where to begin. Once a storied franchise with their Silver and Black and 'Commitment to Excellence'...blah, blah, blah. Al Davis, a.k.a. 'The
Cryptkeeper
', has driven this franchise into the ground.
There were signs last year of a resurgence, but the ineptitude at the QB position was too much to overcome.
JaMarcus

Russell
is a box of
Krispy
Kremes
away from being a body double in the next
Klumps
movie, Bruce
Gradkowski
showed some promise before his injury late last season, and Charlie Frye is...well, I have nothing...no idea how he's still on an NFL roster.
Al Davis LOVES speed and all the flashy numbers from the combine, even though there is approximately 1% translation of what the combine measures to what is needed to play football. It's expected that he'll take Bruce Campbell, no not the guy with
this Boom Stick
, but the OT from Maryland that had an absolutely
insane Combine
.
He posted numbers across the board that a lineman shouldn't be able to post. I don't think Al makes a dumb draft pick this early in the first round like he did last year with Darius
Heyward
-Bey. I think Bey has more syllables in his name than catches last season...lotta good that sub 4.3 speed
does ya'!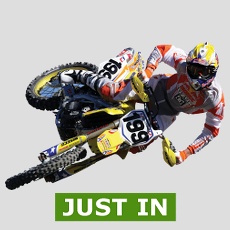 8.) Oakland Raiders -
Earl Thomas, DB Texas.
Al Davis has taken quite a few 1st Round DB's this past decade so instead of trying to figure out what
Ol
' Dust and Bones is going to do, I'm going to stick with the trend the Raiders exhibited for most of the 2000's.
Michael Huff, a former Longhorn was a 1st Round selection for Al Davis several years ago, but he really hasn't panned out. I don't think this will scare Al Davis away from chossing Earl Thomas (DB Texas).
Several draft pundits have said that Thomas and Eric Berry are extremely similar in terms of ability and potential. Earl Thomas managed to run a 4.37 40-yard dash at his UT Pro Day. Al Davis loves speed as much as Tiger Woods loves NOT being clandestine.
That wraps it up for me today. Come back tomorrow as I go through picks 9 & 10